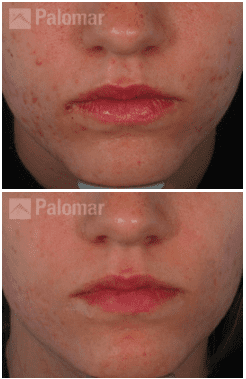 Don't let acne and acne scars diminish your confidence and become a lingering cosmetic problem. At Dr. Ghatan Dermatology, Cosmetic & Laser Surgery in Ocean Parkway, Midwood of Brooklyn, New York, dermatologist and dermatological surgeon, Eliot Y. Ghatan, MD, FRCPC, provides solutions for acne, including state-of-the-art laser technology. Book your personal consultation online or call Dr. Ghatan Dermatology, Cosmetic & Laser Surgery today to find out the best treatments for your skin.
What is acne?
Acne is a skin condition that typically shows up when hair follicles become blocked with dead skin cells and oil. Acne usually appears on the:
Face
Chest
Upper back and shoulders
Acne is more prevalent in teens, but it can happen at any age and on different body parts.
You might only experience mild acne that subsides, or you might have acne that causes scarring and emotional distress.
Acne with a sudden onset in older adults can signal an underlying medical condition like a hormonal disorder or autoimmune disease.
What causes acne?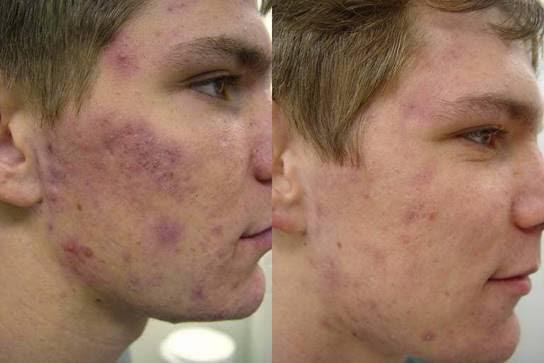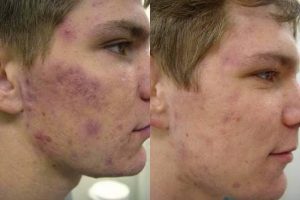 Various factors can play a part in the development of acne, such as:
Bacteria
Excess oil production
Certain medications
Chronic stress
Certain foods
Aging
Family history
Excess pressure, irritation, or friction on your skin
Hair follicles that get blocked by oil and dead skin cells
Hormonal imbalance and many other complications can lead to acne.
How can I prevent acne?
To prevent acne and take care of your skin, you can try:
Moisturizing and cleaning your skin regularly
Avoiding harsh scrubbing of your skin
Using professional medical-grade skin care products
Changing your makeup
Keeping your hands away from your face
Working with a qualified dermatologist
Dr. Ghatan can help you decide the best way to treat acne and scarring.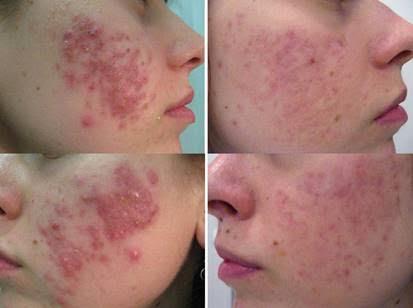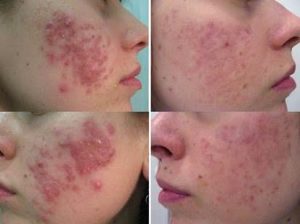 What are the treatments for acne?
Dr. Ghatan provides a plethora of treatments for acne and scarring, such as:
Medical-grade moisturizers, sunscreens, and other skincare products
Microneedling
Microdermabrasion
Dermal fillers, including Bellafill®
Facial peels
Laser skin treatments
Medications, such as antibacterial medication
Liquid nitrogen spray, or cortisone injections
Many prescription topical acne treatments can kill bacteria and minimize oil. Healthy lifestyle changes, such as managing stress, exercising regularly, and consuming a nutrient-dense diet can also be helpful for boosting collagen and decreasing inflammation.
Dr. Ghatan offers the AeroLase laser system to treat acne in people of all ages with all different skin types. TheAeroLase laser system uses advanced light therapy and 650-microsecond technology to penetrate deeply into your skin to reduce sebum production, decrease inflammation, and destroy the p. acnes bacteria. This clears current breakouts and prevent breakouts from happening in the future.
The deep heating energy of AeroLase also helps to build collagen and elastin and decrease the appearance of acne scars. Treatments usually take between 10-30 minutes and multiple treatments are usually necessary for best results.
Your new skin cells are tighter, firmer, smoother, and acne-free.
Call Dr. Ghatan Dermatology, Cosmetic & Laser Surgery to book your personal consultation or use the online scheduler.